Falling for You LIFT Event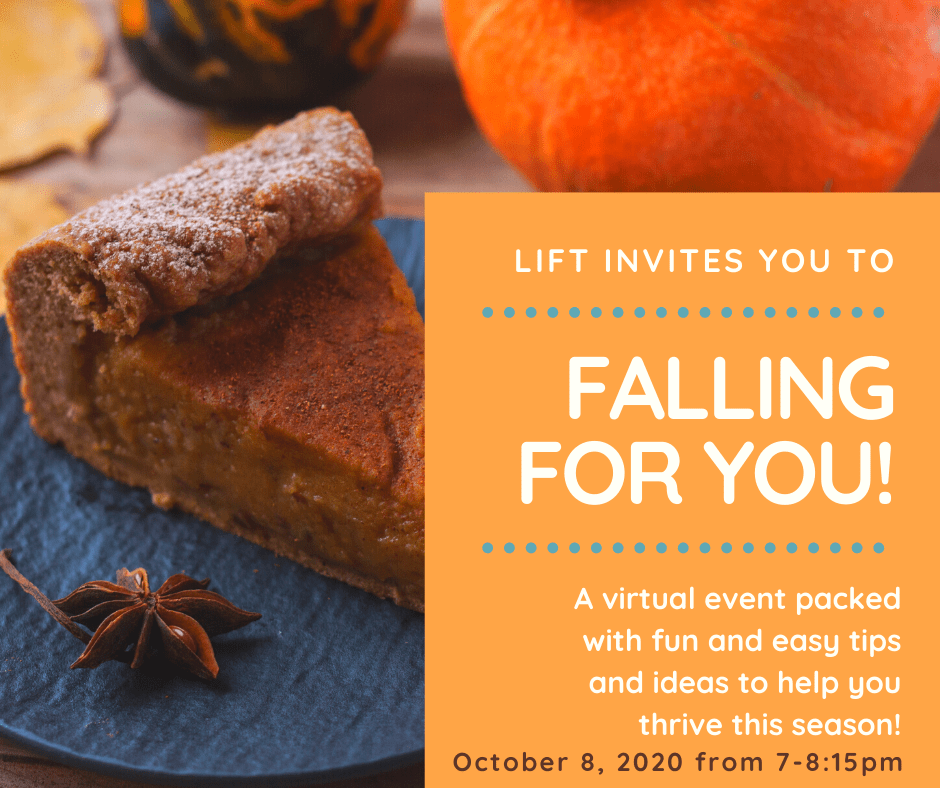 I am excited to invite you to a Virtual Event hosted by LIFT to help you thrive this season.
Join us October 8, from 7-8:15 p.m. Register for this Zoom Event here.
You will be hearing from some amazing women who will be sharing fun ideas for:
–Fall Recipes
–Fall Home Decor
–DIY Fall Floral Fun
–Fashion Tips for Fall
–Seasonal Outdoor Activities
We will be wrapping up the evening with thoughts on mindset to keep us positive and hopeful during today's challenging times.
Hope to "see" you! Don't forget to register!
Pam Strain
LIFT Director