It's a new year! Don't do it alone… #YouAreNotAlone
January 1, 2019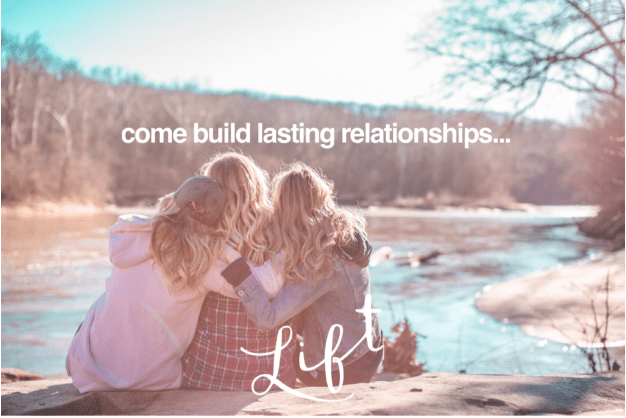 Welcome to 2019! We invite you to start this year with a reminder that–no matter what you're going through–you are not alone.
In fact, we're so passionate about community and helping women to know that they matter and are seen and accepted just as they are, that our theme for LIFT 2019 is #YouAreNotAlone.
Don't miss your chance to attend this event and start your year out in a way that will truly make a difference in your life! LIFT 2019 will be held on January 24th at Boise State University in the Jordan Ballroom. Our theme this year is #YouAreNotAlone and we are excited about all we have planned for you:
-Two encouraging and equipping talks a panel discussion with some amazing women!
-A whole bunch of other fun things (like tasty treats) you'll just have to come to experience!
There are also plenty of great restaurants in downtown Boise, so we hope you'll grab a friend (or a few!) and enjoy dinner together before LIFT for a fun girls' night out. Grab your LIFT tickets here:
2019 LIFT TICKETS
If you haven't attended LIFT before, we'd love to have you there! We encourage you to read the story of how this all started, take a peek at the videos and photos on our website, and read some the blog posts about the fun we've had.
We're so excited for this year's event and we'd love to have you there! Great things ahead!
Pam, Genny and Kirsten