On that other kind of fear…
June 21, 2016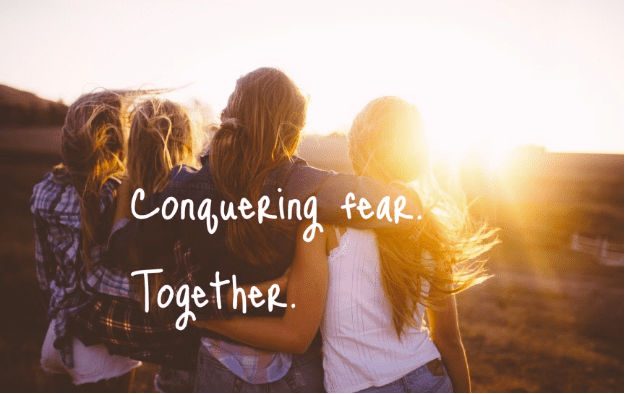 When I was a little girl, my family and I went hiking in a place called Bonanza King. We were on a narrow trail high above a whitewater river, and I slipped and fell. I remember grabbing onto a rock on the side of the steep slope, terrified that I was going to fall. And then I remember my mom's friend Gail—who was on vacation with us—reaching down, grabbing my hand and saving me.
I also remember a time my family almost had to evacuate our home because a grass fire was getting too close. We lived on a hill with fields all around and I remember the only thing I wanted to pack when we got ready to leave was my blanket.
And then there was the time in elementary school, when I was walking home one day after school and a car with a man driving it followed me slowly. I remember the car stopped and I ran into the bushes and up a hill to get away.
In all of those situations, I felt real fear – the kind of fear that is tied to real situations of danger and threat, and the kind of fear that can help you survive.
But there's another kind of fear that often crops up in our lives that doesn't have to do with keeping us safe or signaling danger… READ MORE OVER AT GENNY'S BLOG
OR CLICK HERE TO FIND OUT ABOUT OUR UPCOMING WORKSHOP ON CONQUERING FEAR. SEATING IS LIMITED AND SPACE IS FILLING UP!